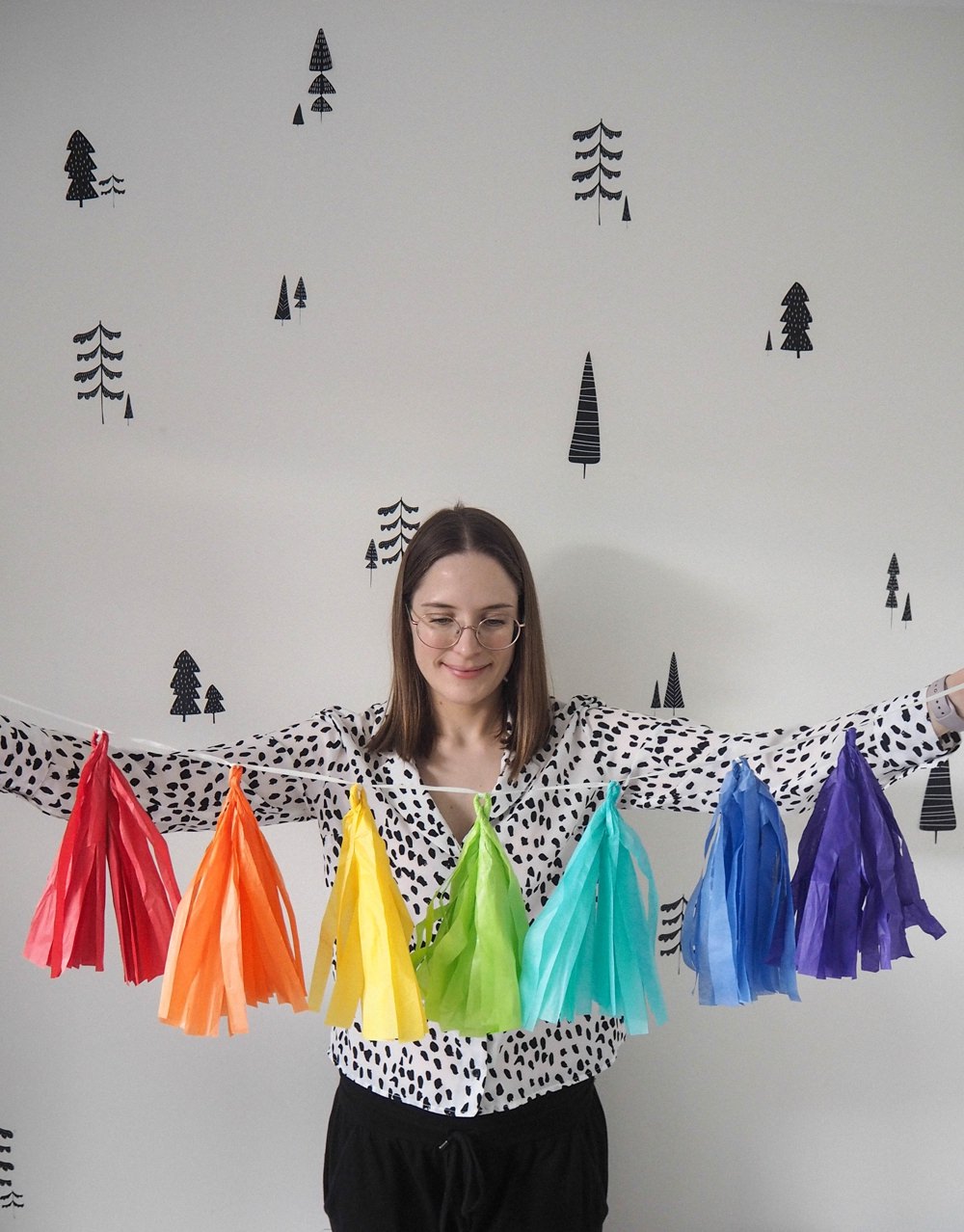 It's party central here in my house, both my of my little boys' birthdays are within a week of one another! Phew. So I have been thinking of reusable, purse friendly décor ideas for their parties. W is going to be 5 and is having a rainbow themed party and I thought a DIY tissue paper tassel garland would be just the ticket for the cake table. Plus I can bring the tassel garland out again and again each year, actually scrap that, I am keeping this beauty in my office all year round!
So I thought it would be fun to share with you this super simple DIY tutorial today as it's such a satisfying craft and doesn't take much time at all. A tassel garland works so well at weddings, in fact I have a whole Pinterest board dedicated to tassel garlands. I picked up my tissue paper online easily and of course you can choose any colours that suit you and don't forget a touch of metallic can work beautifully too. You will also need ribbon or string for your tissue paper tassels, but don't be afraid to go bold with this choice either.
I have made one garland, but if you are making a large quantity, it's worth getting together with some of your fave people for a little craft party. Many hands make light work, and being a simple craft it means you can have a cuppa and a natter at the same time too!
What You Need
Scissors
Tissue Paper
String
Glue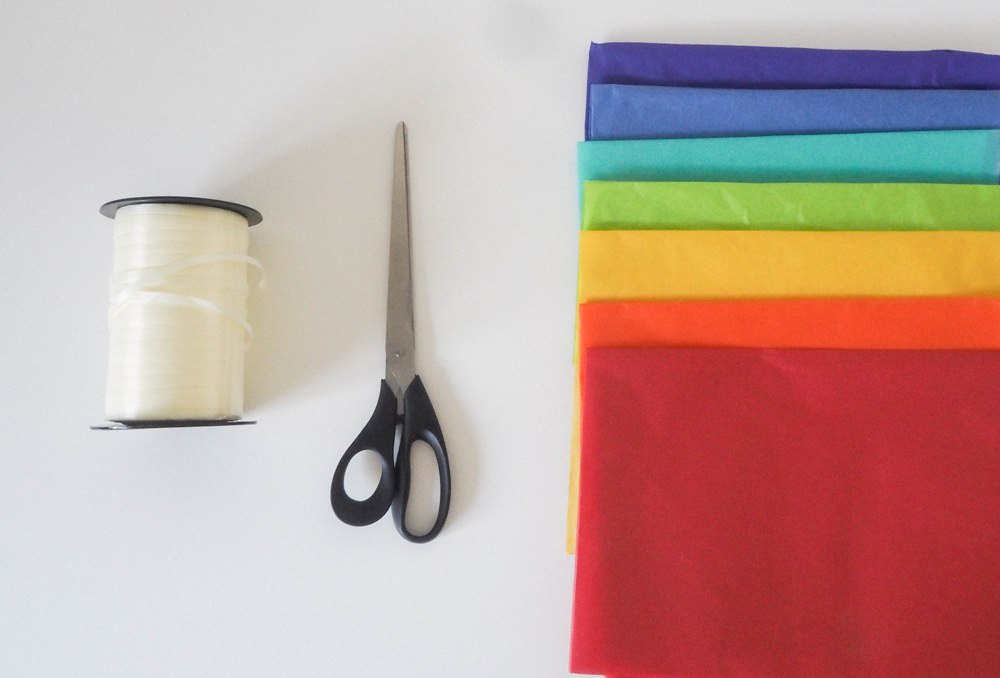 DIY Tissue Paper Tassel Garland Tutorial
Step 1
Take a piece of your chosen tissue paper and fold in half lengthways. Be sure to use the same size tissue paper for each tassel for an even finish.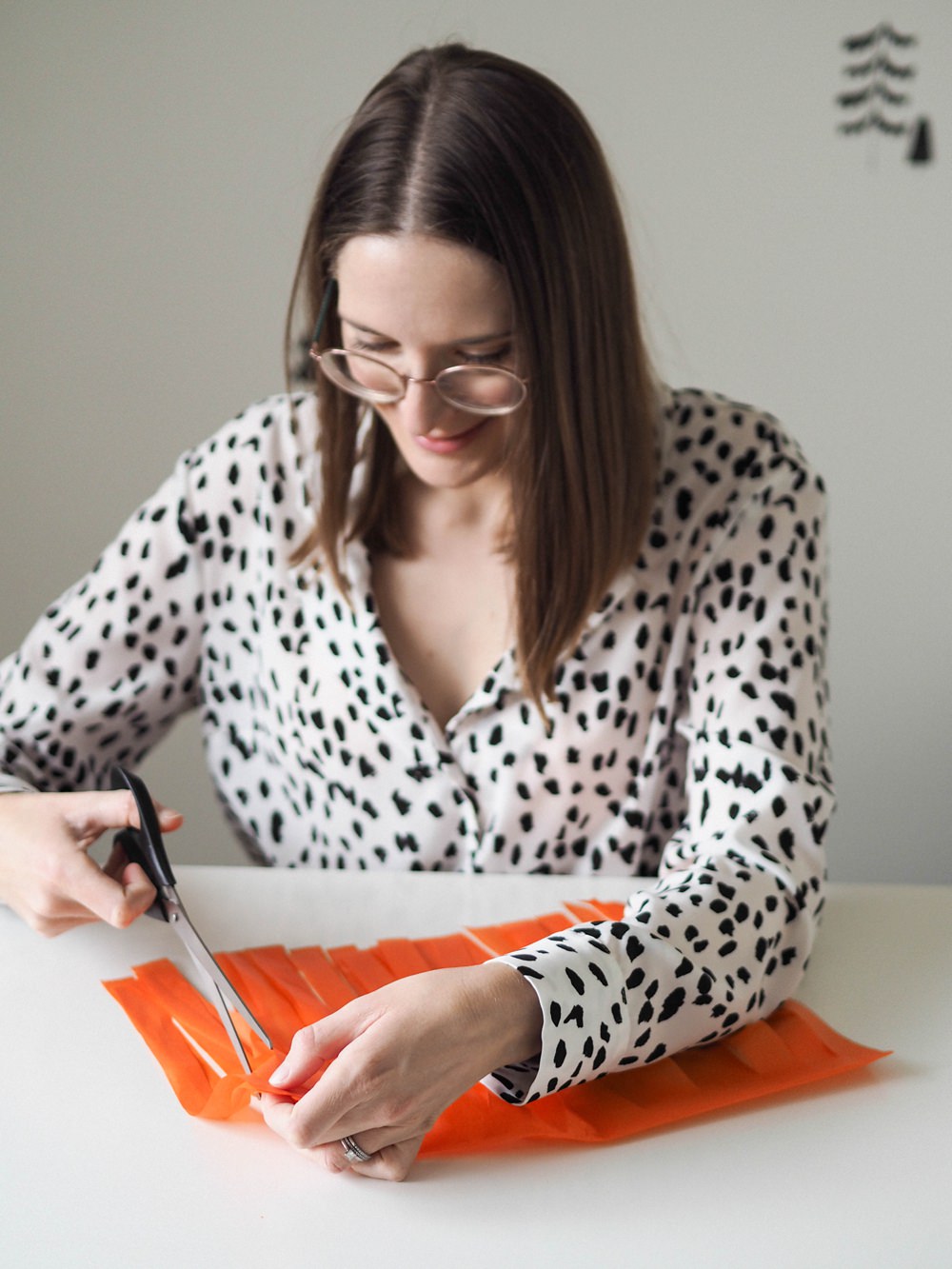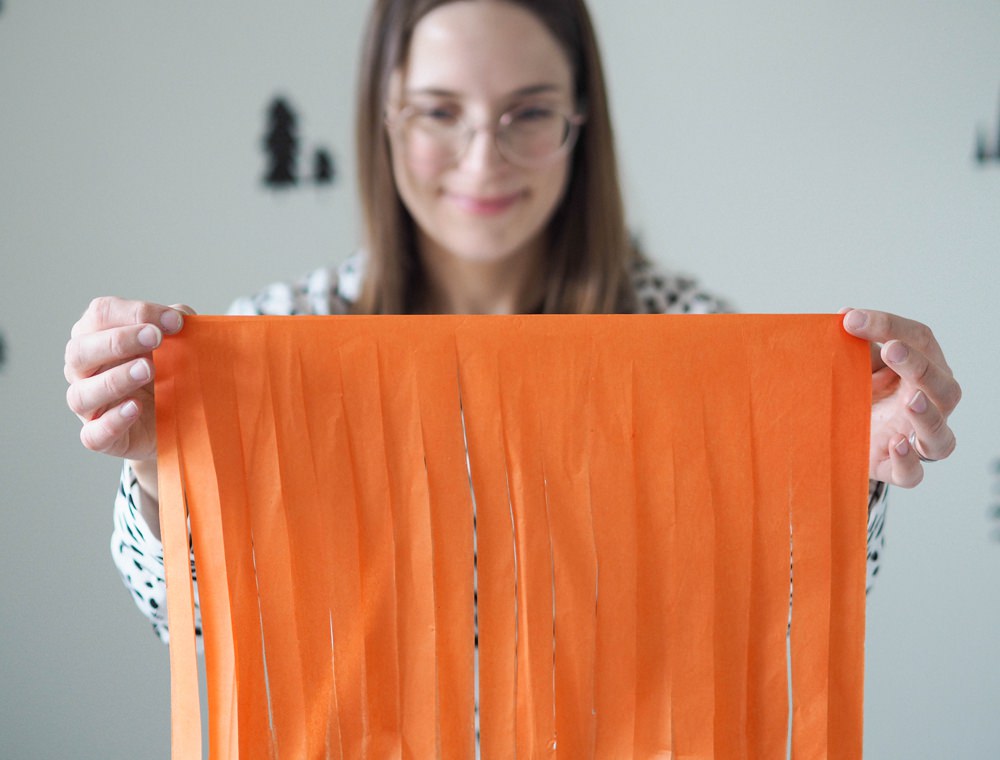 Step 2
Carefully cut strips along the tissue paper as thin or thick as desired and leave a couple of centimetres or more at the top of the edge where it is folded. You can actually cut multiple pieces of tissue paper in one go by simply layering tissue together and holding tightly. It goes without saying tissue paper is super delicate, so be really careful when handling. I managed to make a couple of rips in mine during the craft.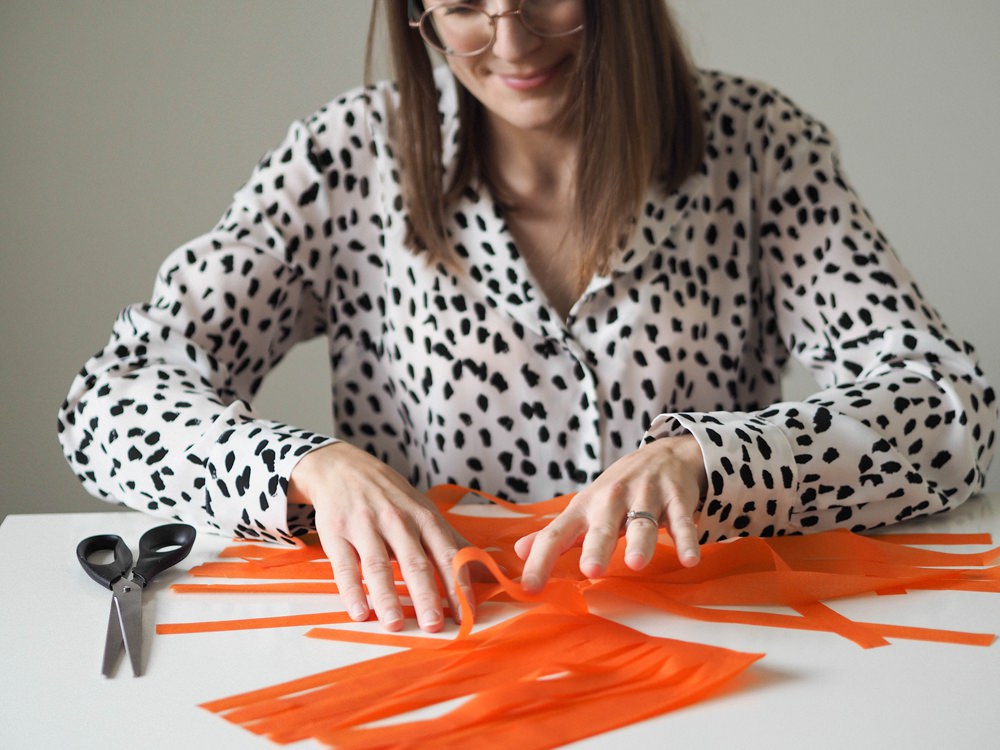 Step 3
Open the tissue paper back up.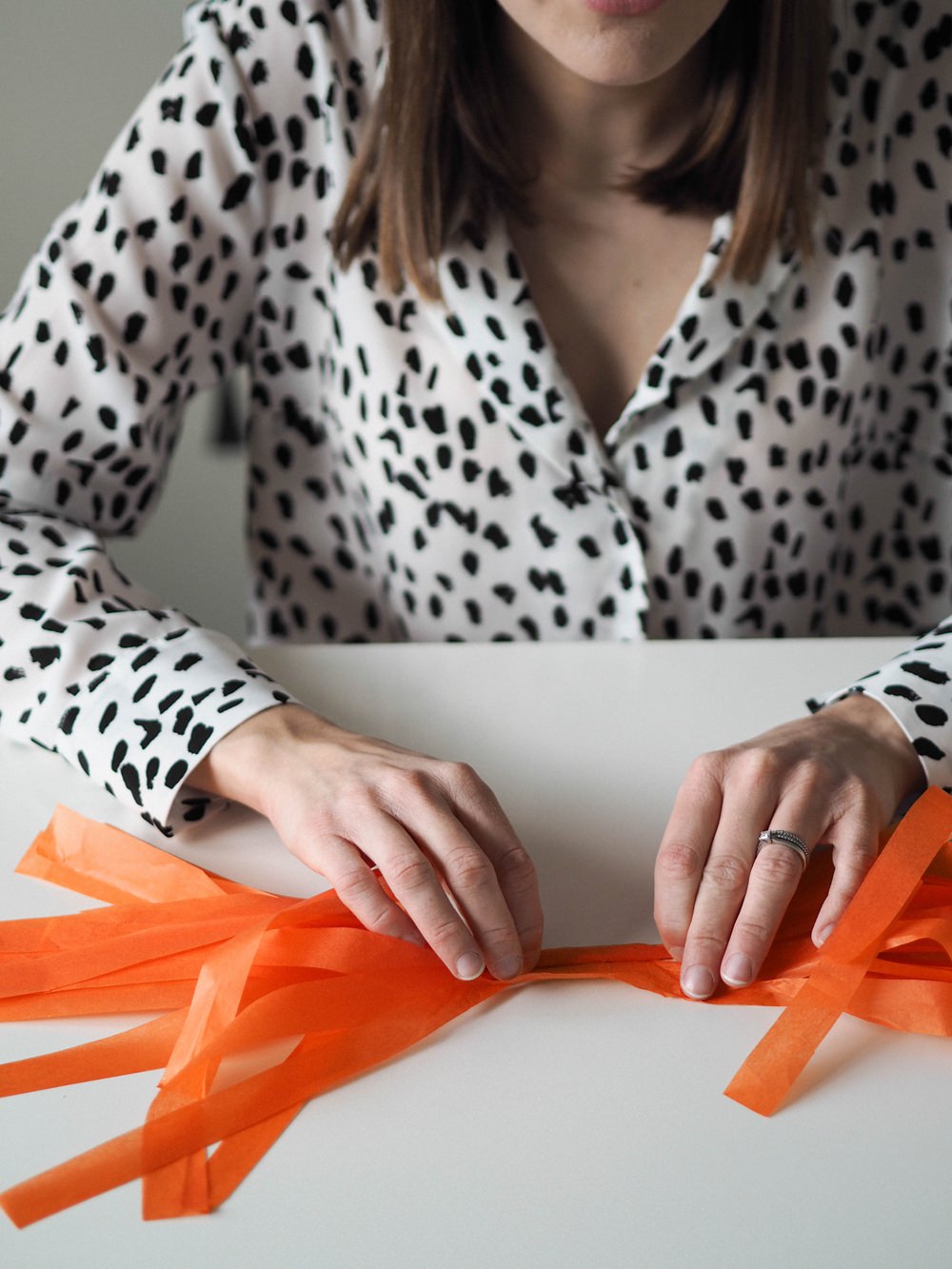 Step 4
Roll up the tissue paper tightly. This will allow you to attach your tassel to your chosen string.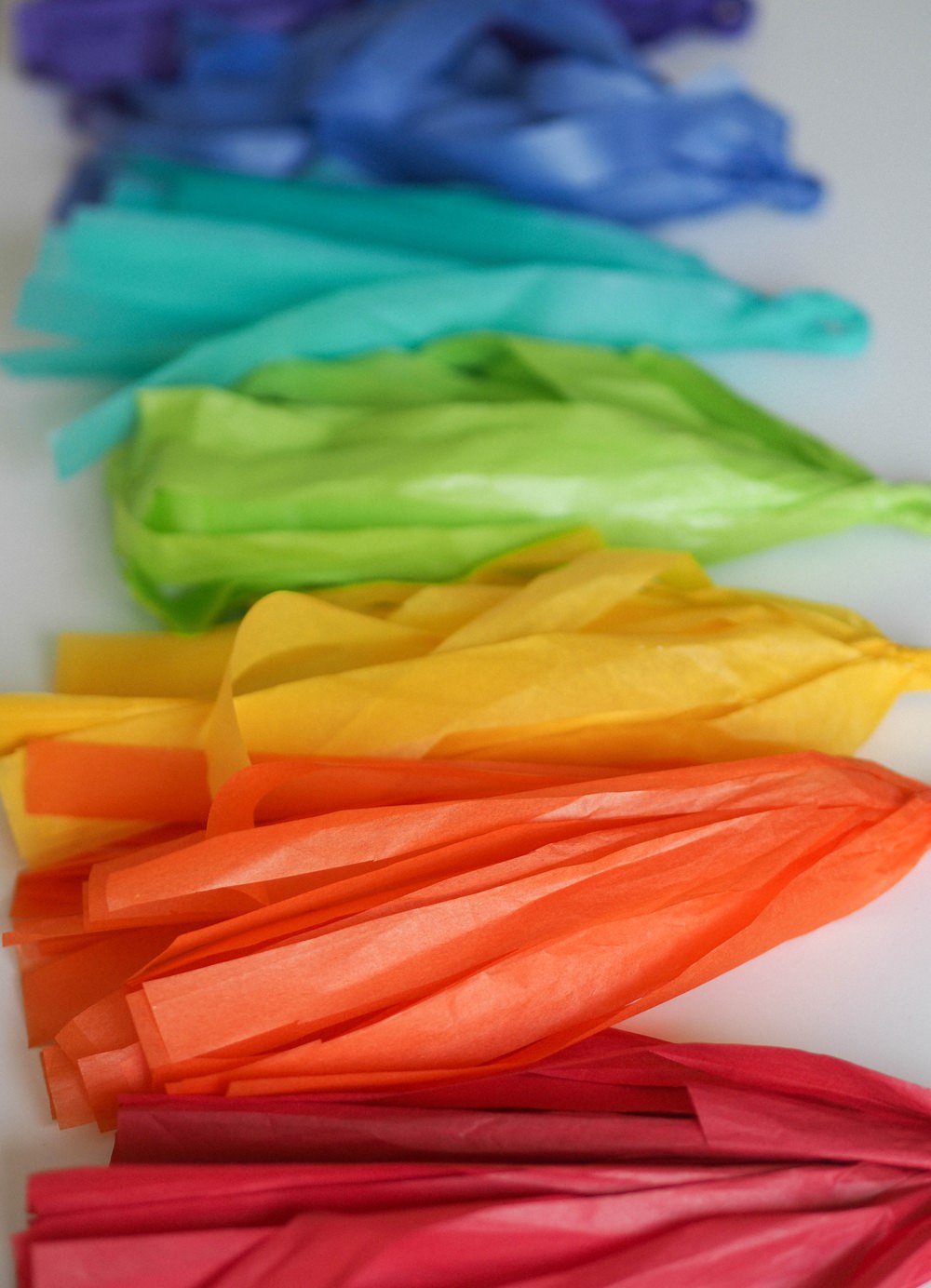 Step 5
Simply create a loop and twist the tissue paper and then add to your string. It may also be helpful to add a spot of glue to ensure they stay secure. Be sure to really fluff out the tissue paper for a full affect.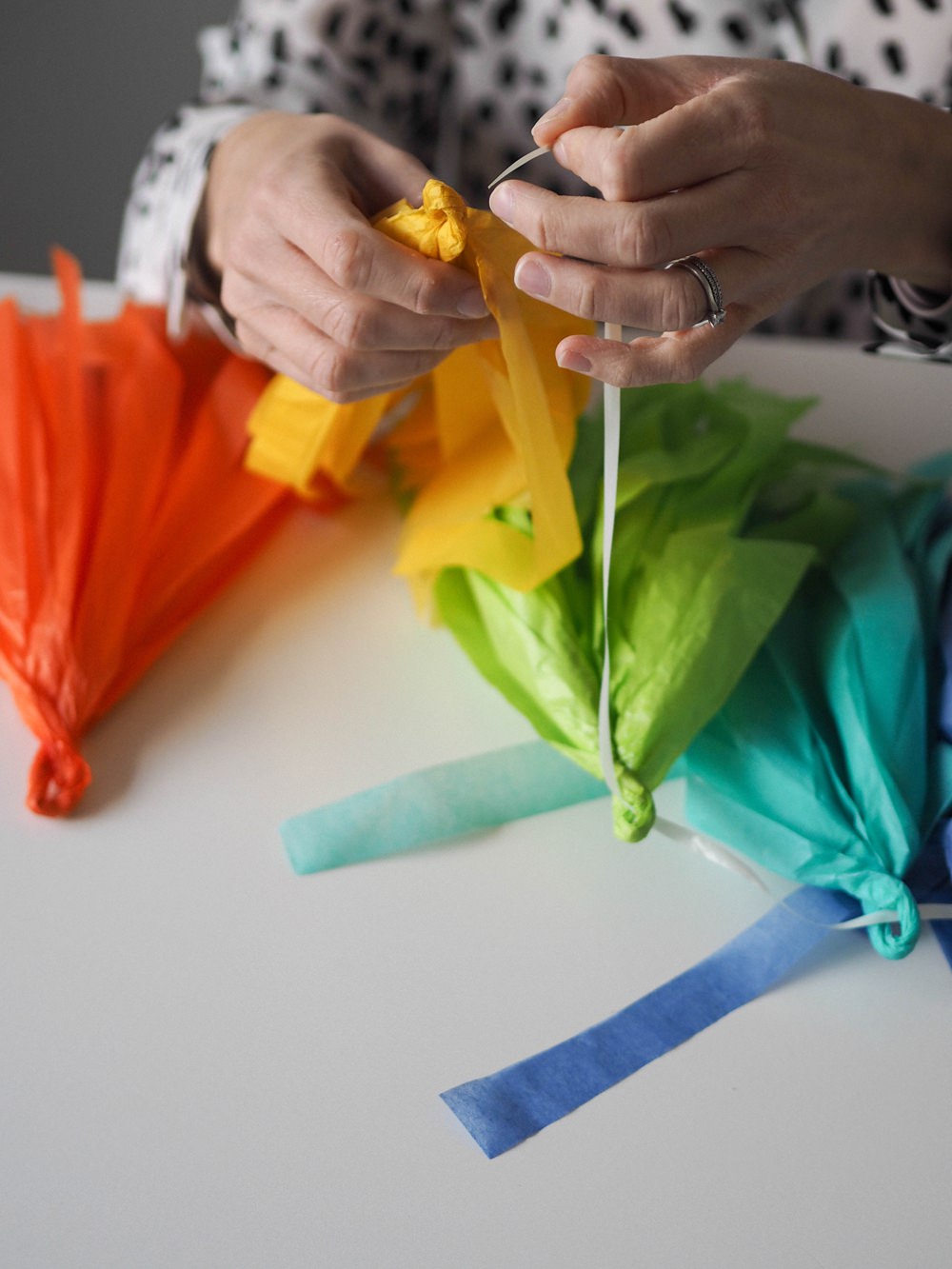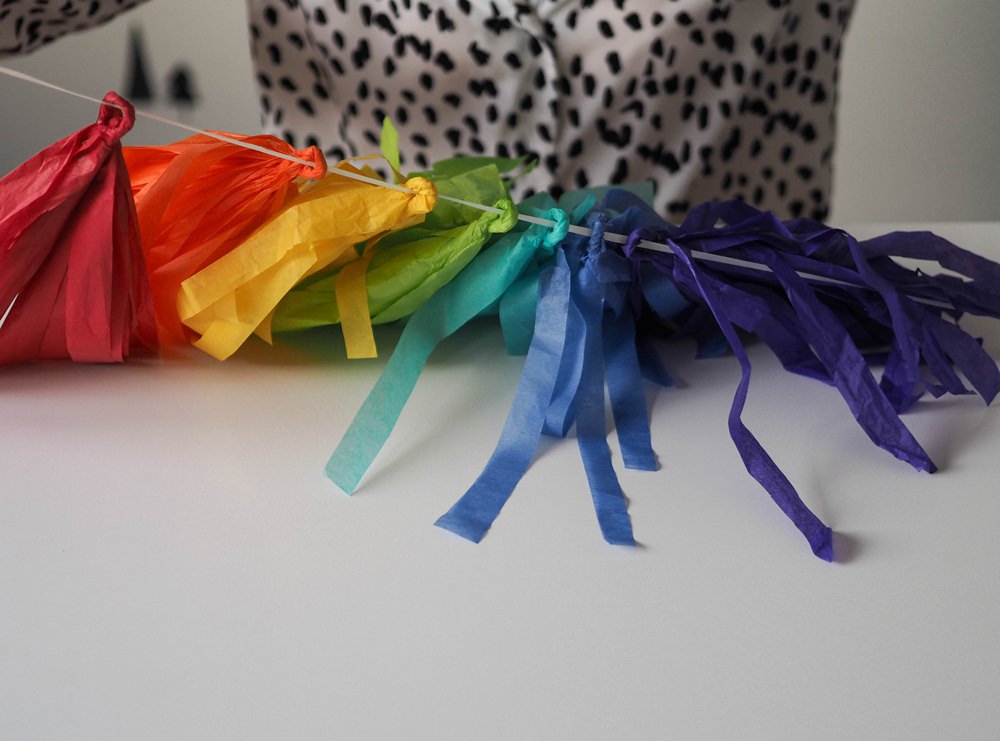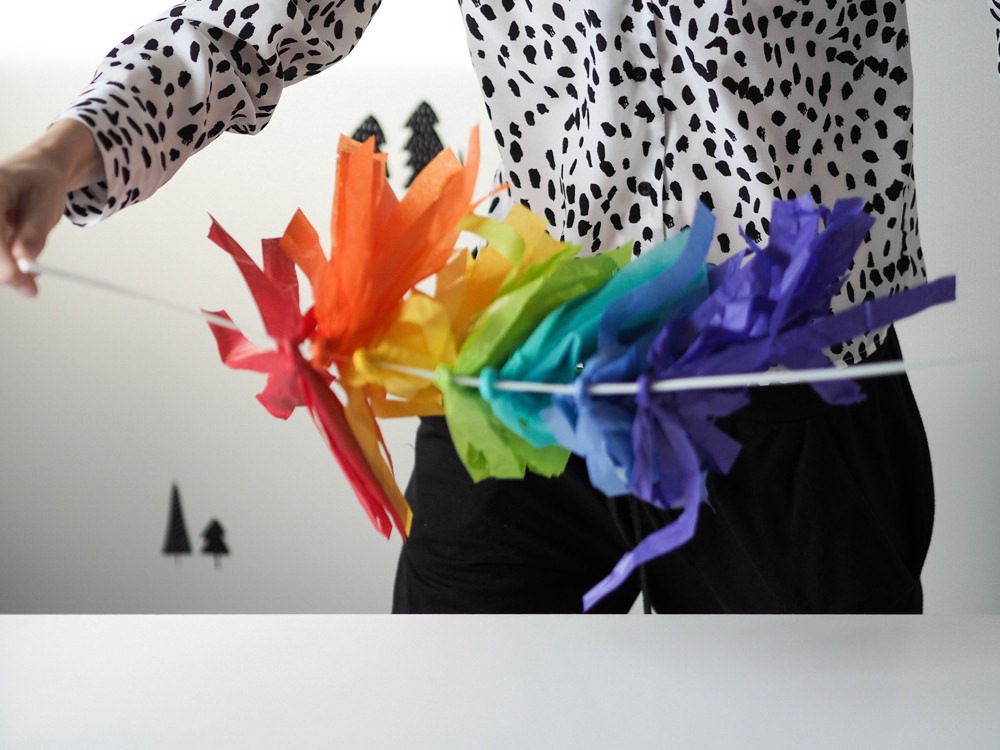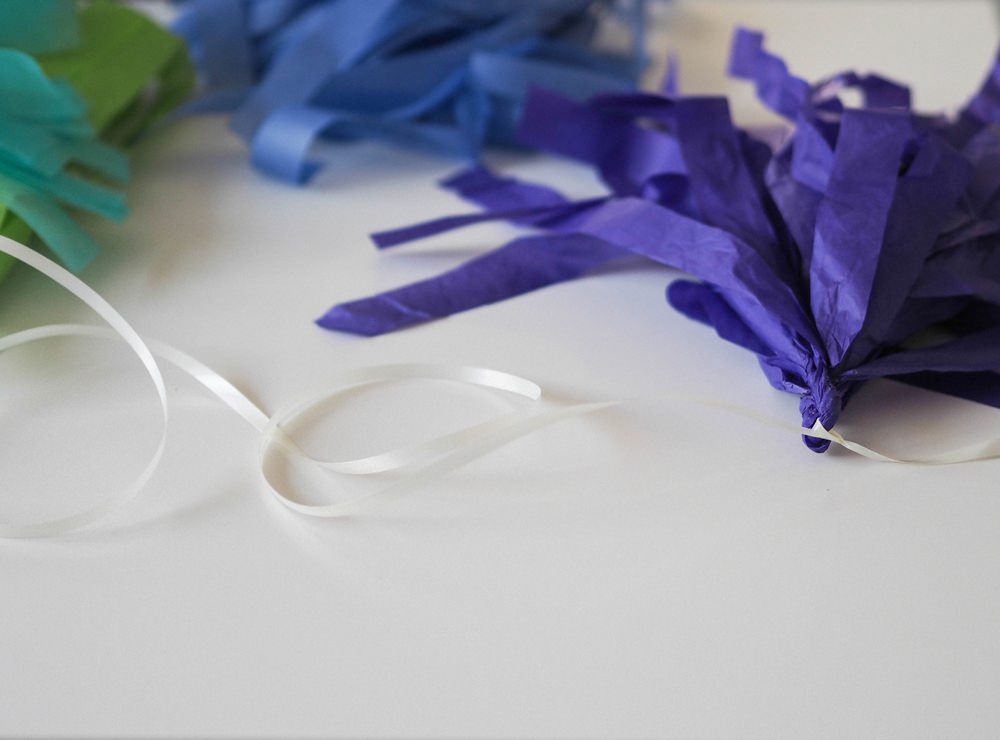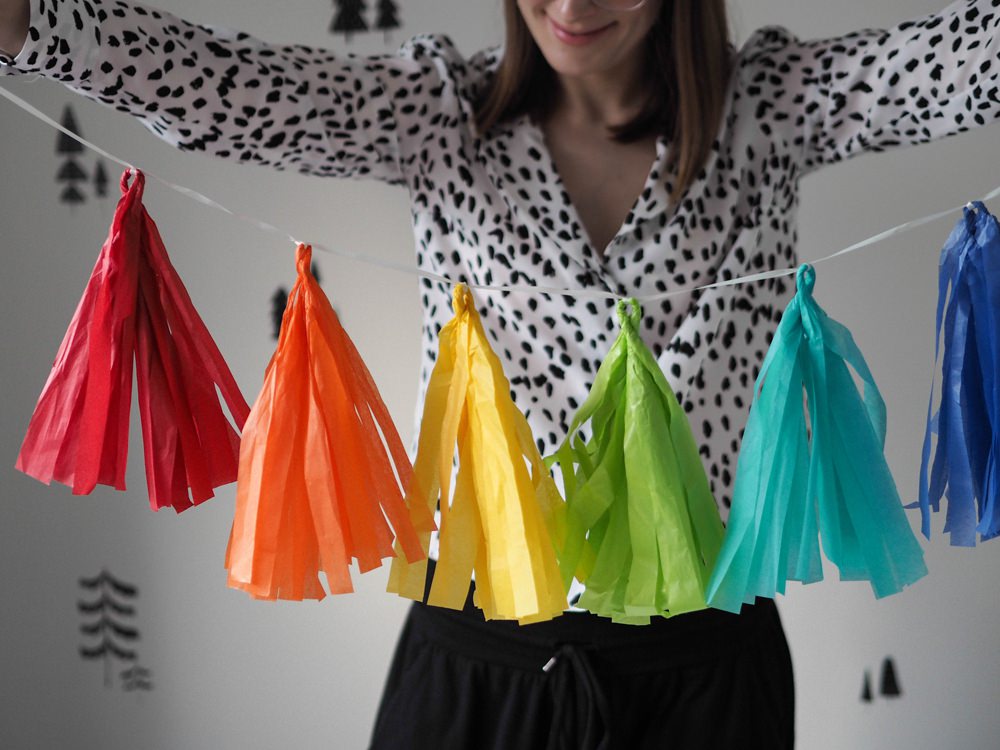 Step 6
Finally you can attach to your tassel to your string, tie the tassels at evenly spaced intervals.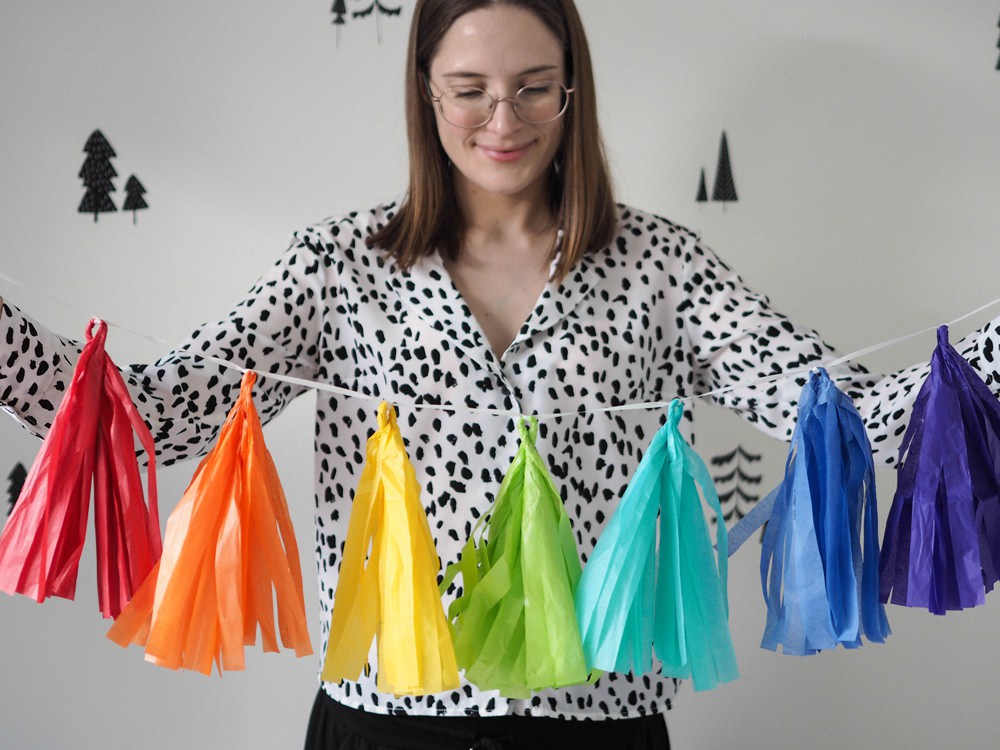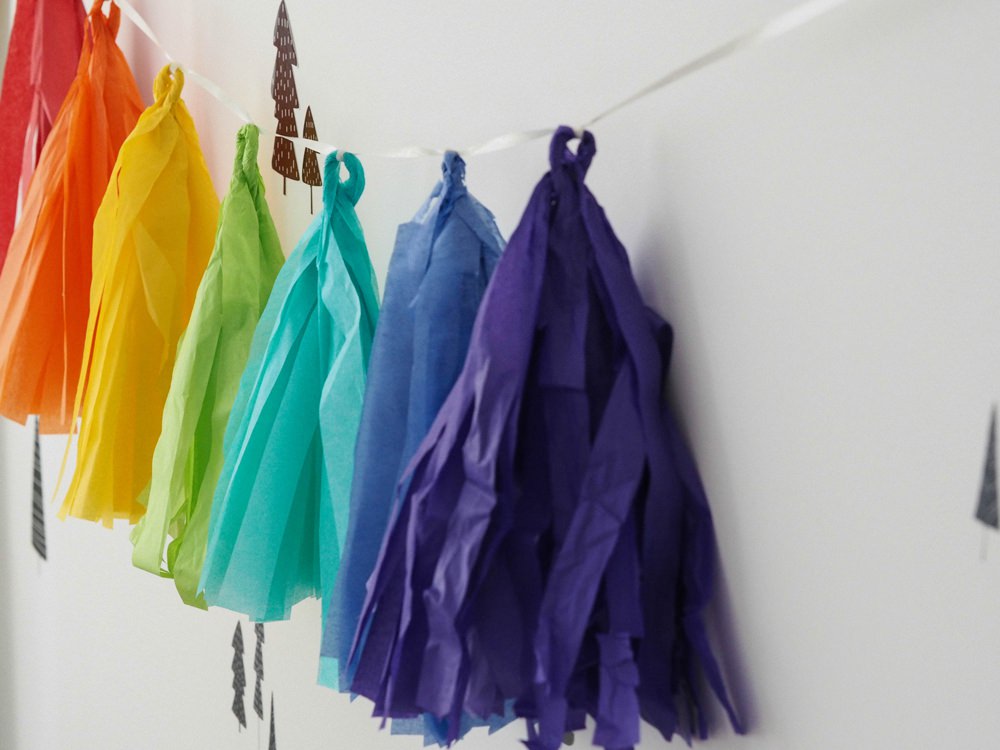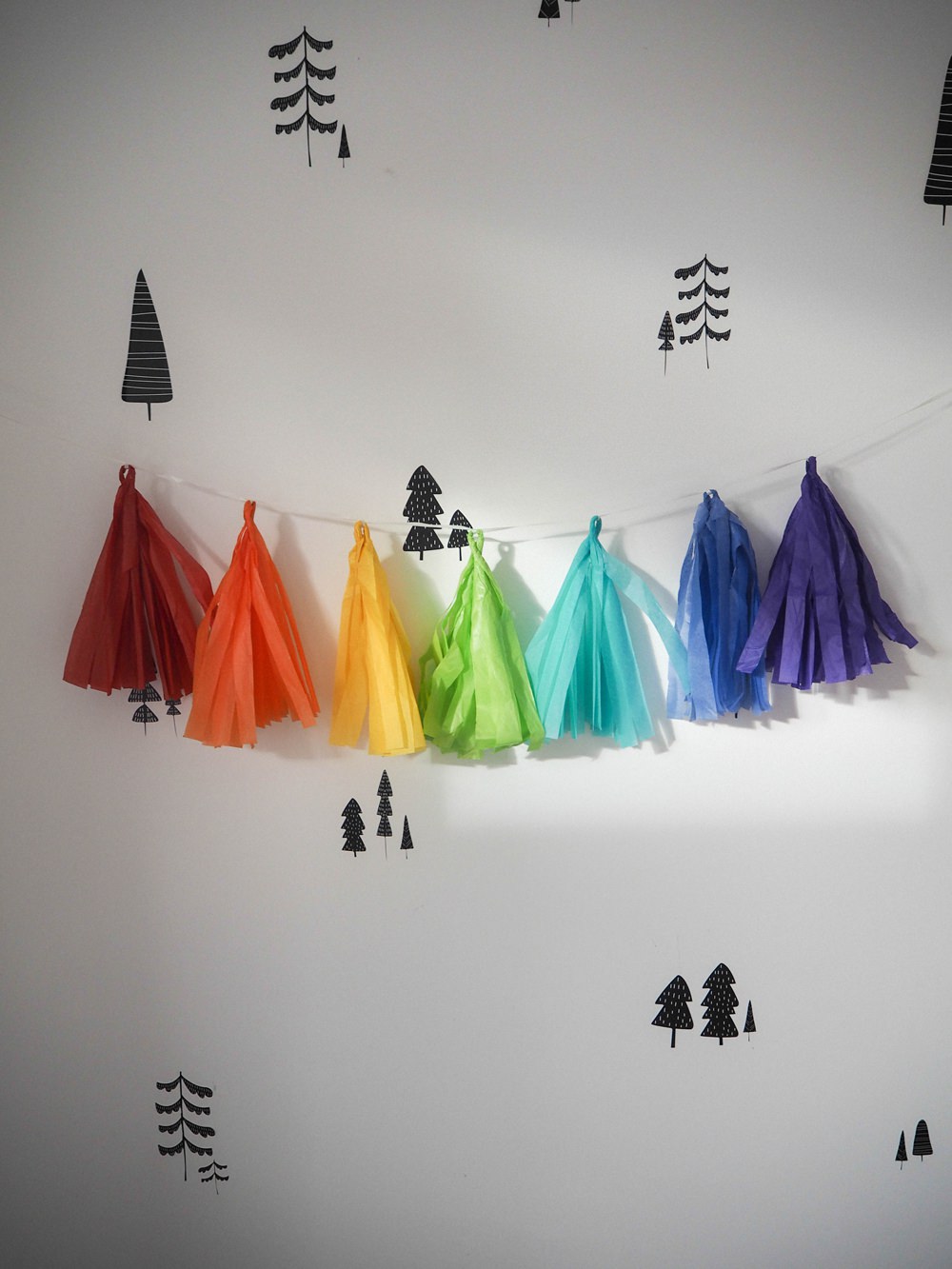 And there you have it. A beautiful tissue paper garland DIY project, just perfect for parties, events and of course weddings! I really enjoyed this craft and I hope you do too. Fingers crossed this tutorial was super useful and you are now able to create your tassel garland of dreams. Happy crafting xo Lou